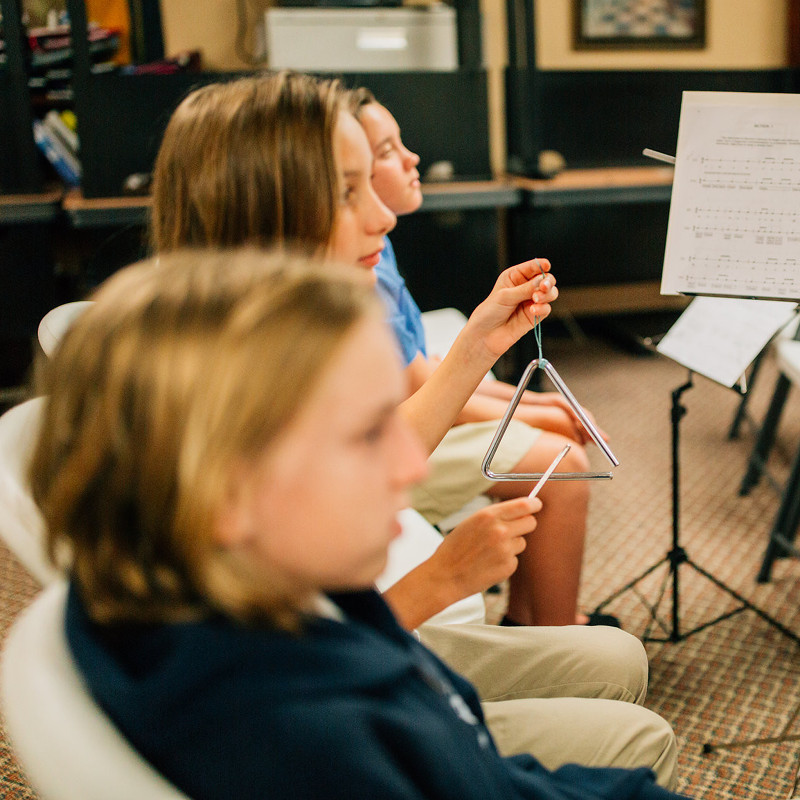 Grammar Music Appreciation
Geneva teaches Music Appreciation to its Grammar students (kindergarten through sixth grade).  The teaching emphasis is on music being a gift from God whereby we can enjoy Him and each other.
Our curriculum includes rhythm and movement for K5 and 1st grade and an introduction to Classical Music beginning with the Baroque Period and progressing through the Modern Period for 2nd through 6th grades. We study the life and times of the composers, musical instruments and their development (the orchestra), Opera for Kids, and American Musical Theatre.
Geneva students may also take private lessons in piano.
Rhetoric Music Appreciation
The Upper School intermittently offers a Music Appreciation course for Rhetoric students which is a study of the musical elements, the requisites of good and truly beautiful music, and the development of music throughout history, beginning with the ancient Greek and Roman periods.
Students attend and report on selected live instrumental and vocal music concerts, in which they objectively and subjectively listen for application of tone color, rhythm, dynamics, melody, harmony, texture and form in the music, and even critique performances.
In the Music history segment of the course, students learn about the cultural, political, artistic, philosophical, and religious influences that characterized the music of each time period.
Geneva endeavors to present the students with the timeless criteria that produce truth, goodness and beauty in the music of any age. Students are encouraged to evaluate any music they encounter against these criteria so that they can recognize music that brings glory to God and greater knowledge of His wonderfully creative character.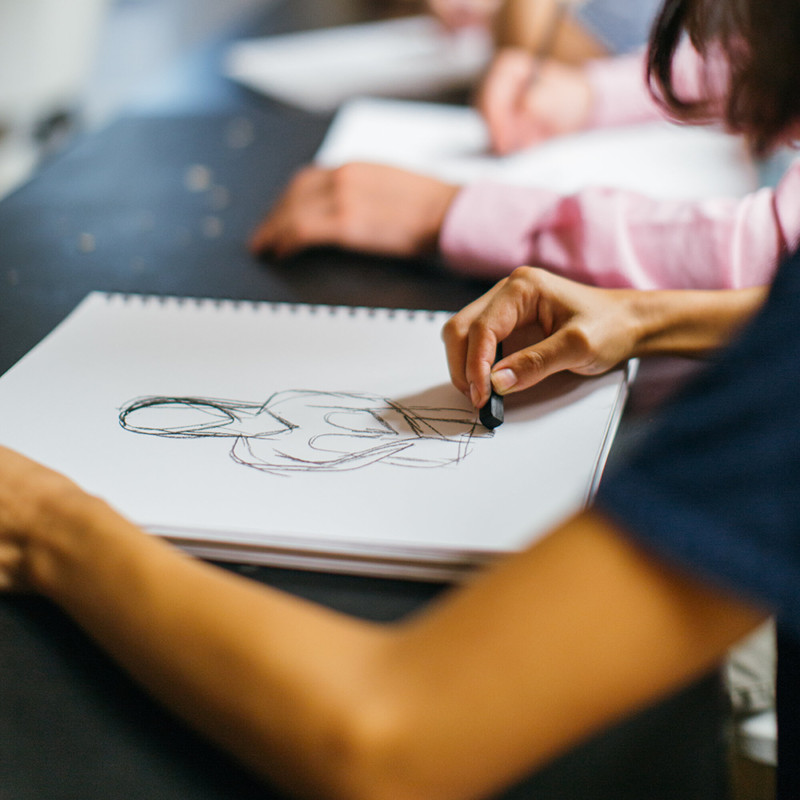 Art gives us a glimpse into societies otherwise long vanished. Art finds its expression in all areas of our daily lives, inspiring us and engaging us in the creative process even as we imitate God, the ultimate Creator.
All students take art at Geneva in an effort to instill in them an appreciation for the beauty of God's creation and to inspire them to imitate that beauty in their own work.
Grammar
Students in kindergarten through sixth-grade learn and explore the elements of art including line, texture, shape, color, and composition. Fifth and sixth grade students learn basic drawing skills.
Dialectic and Rhetoric
The art program for the dialectic and rhetoric students focuses primarily on two areas: creating and analyzing.
Students are given the means to explore their own creative abilities in such areas as drawing, painting, mixed media projects, and photography. Geneva's art program emphasizes that God created each of us as creative beings.
Geneva also emphasizes the analysis and appreciation of art from a biblical perspective. Students have the opportunity to view and discuss great works of art and to consider the purpose behind each piece. Studying art allows the students to place art in context with the rest of history and to see the way in which culture influences the art world and vice versa.
The goal of the Geneva art program is to encourage and challenge students to pursue artistic endeavors, develop their creativity, appreciate art, and understand its place in our world.
Research Resources
"Finding God Through Art" with Makoto Fujimura
"Three Visions Necessary for the Christian Artist" by Vito Aiuto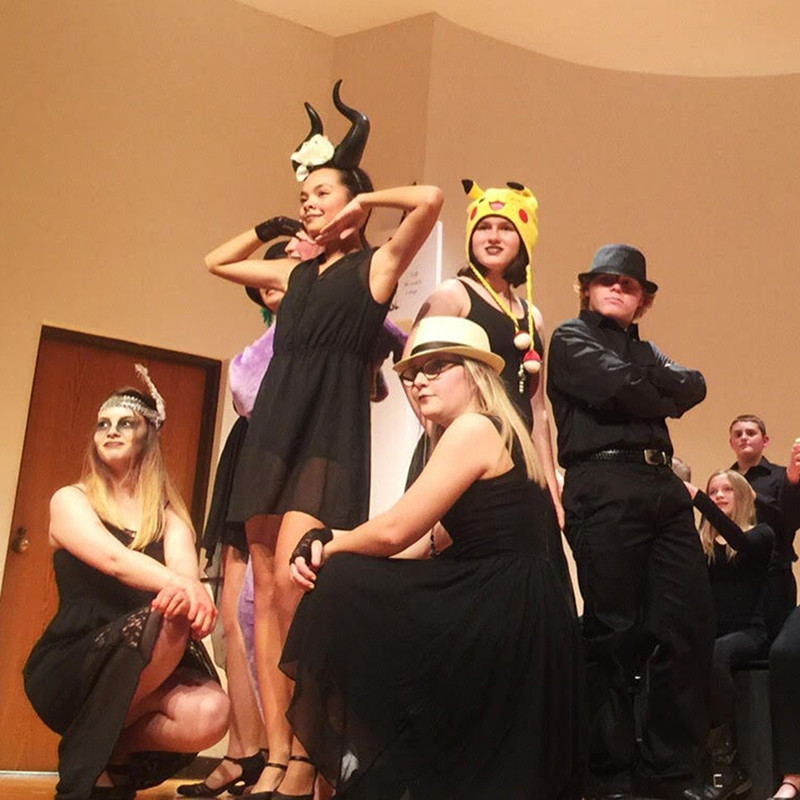 Theatre arts students are taught, tested, and receive scores in GCA Performance Arts, Stage Logistics, The Artful Monologue Delivery, and The Anatomy of a Play. These lessons not only teach students theatre etiquette but also the skills necessary to audition for and perform in a production.
Each year the students work together with their Director to produce two full-length shows – an original Shakespeare show and a spring play. Students also have the opportunity to participate in Platform Youth and Art, an annual county-wide student showcase, and GCA's theatrical fundraisers Colonial Christmas and Scared to Death by Literature.
Shakespeare Council
The Geneva Shakespeare Council is a hand-selected group of Theater Arts students who have demonstrated a passion and dedication for excellence in the performing arts. Every year, this council is responsible for the composition of an original script that strings together excerpts from William Shakespeare's collected works through narration, music, and dance.
Under the guidance of director and choreographer, Emily Matteson, these students will have the opportunity to discover what goes into making a production possible. Through this process, the students will gain a robust understanding of these classic plays as they learn to read, analyze, and perform Shakespeare.
Members begin meeting once a month over the summer break. This time is utilized to draft the script for the following Shakespeare season. Members continue to meet once a month throughout the academic year.
Each theater arts student will be given a speaking roll in the Shakespeare Production. This provides the student with the unique opportunity to refine their performing and public speaking skills through a deeper understanding of the work of William Shakespeare.