Children of Issachar Podcast
Host Rich Cali (headmaster) takes a look at Classical Education and the role it plays in the life of Christians and the society at large.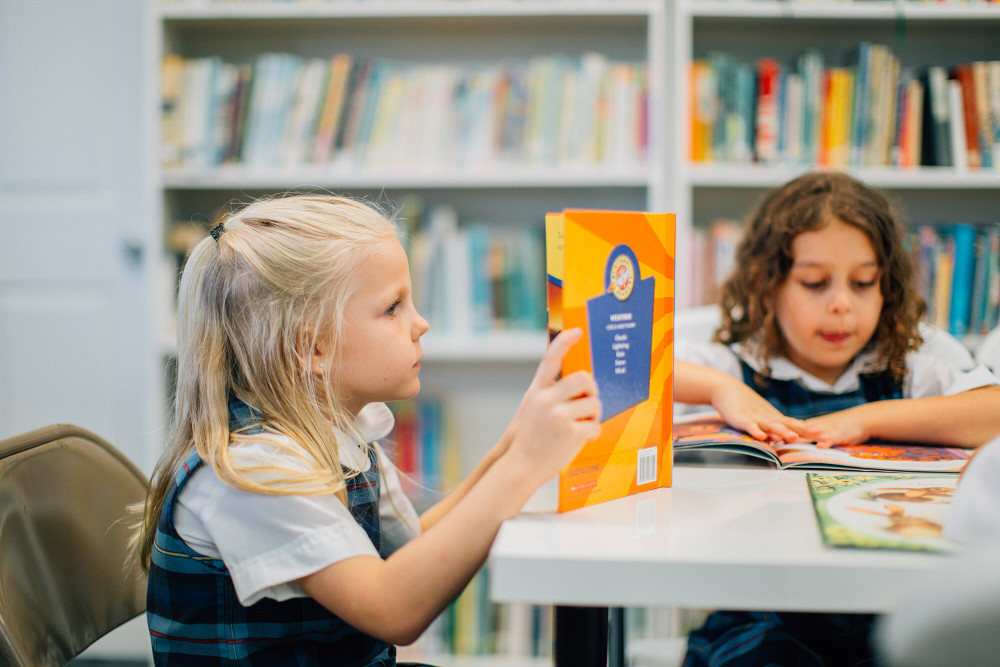 Geneva Podcast – Christian Education
Geneva Classical Academy is hosting a series of panel discussions for our assembly, called Curia, recorded as podcasts which invite experts in their fields to explore in in-depth conversations what Geneva's classical and Christian distinctives mean in the day to day of our lives.
This first panel, held on September 25 consisted of local pastor Rev. Dax Gibson and Geneva teachers, Mr. Michael Strawbridge, Mrs. Laura McGinnis, and Mr. Doug Smith discussing the topic of Christian Education, specifically "What is it and how does this make Geneva different from other schools?"
The panelists shared their personal reasons for being involved in Christian education, some of their views on public education, what Christian teaching looks like, and the role that they see Geneva Classical Academy playing in the broader community.
Geneva Podcast – Reformation
The second panel discussion in Geneva's series of podcasts on October 30, 2015 included Mr. Eric Fullgraf, Rev. Robert Barnes, Rev. Drew Bennett, and Rev. Freddy Fritz discussing the Protestant Reformation, trying to answer the question, "What was the Reformation and how does it apply to the Church today?" They explored the causes of the Reformation, what it meant for the Church as well as the culture of the time, how it changed so many things, and what it means for us to be Reformed today. Listen to be enlightened and encouraged.
Geneva Podcast – Great Books
Geneva Classical Academy – Curia 3 – Great Books
Geneva's third panel discussion in our series consists of Geneva teachers Mr. Eric Fullgraf, Mrs. Monica Maravilla, Mrs. Joy Marie Strawbridge, and Miss Megan Boutwell explores part of what it means for Geneva to be classical. We live in a time when most schools and many colleges are jettisoning great books programs, and this panel attempts to show its importance and impact by unpacking the question: "Why should school curriculum center around a Great Books program?"
Geneva Podcast – Christians and Culture
Geneva Classical Academy – Curia 4: Christians and Culture.
Geneva's fourth panel discussion in the series consists of Mr. Bob Macey, Rev. Steven Wedgeworth, and Bethany Lynam discussing the relationship of Christians and Culture, to answer the age old question "How should Christians relate to human culture?" The speakers discuss what culture is, what the Christian position should be, and answer students' questions about specific related issues
Geneva Podcast – Science Vs. Religion
Geneva Classical Academy Curia 5: This panel, consisting of Mr. Doug Smith, Ms. Lory Pyle, Mr. Jake Smith, and Dr. Timothy Brooks, discuss the topic of Science v. Faith to answer the question "Is science by nature an atheistic endeavor or does religious faith have anything to do with scientific pursuits?" The discuss the necessity of faith for all philosophies and worldviews, the history of how we arrived to the point of science as "king", and how Christians should handle the current milieu.
Geneva Podcast – What is the Role of Athletics in Classical Education
Today's Curia discussion is, "What is the place of athletics in the classical curriculum?" The panelists are Athletic Director Rick Strawbridge , Coach Kris Smith, athletic franchise owner Keith Jackson, and Geneva student Raley Brown.
BuckFin Slide Show
BuckFin is Geneva Classical Academy's largest annual fundraiser. Guests enjoy a wild game feast and the opportunity to to participate in a live auction, raffles, card tricks, silent auctions and more! 
We serve homemade appetizers including southern delights such as a whole roasted hog, country sausage, quail, and gator tail. Main course items to fill your plate are fabulous salads, BuckFin fried dolphin, Hendry County venison, slow-cooked pulled pork, ribs, barbecued yard bird, tender, melt-in-your-mouth beef brisket, and side dishes to boot. Be sure to leave room for our amazing, delectable desserts! 
Enjoy an exciting live auction hosted by Mike Garner of Garner and Associates Auctioneers. Raise your bidder paddles high and often for the spirited bidding on items like original Thomas Brooks and Robert Butler paintings, which are painted live at BuckFin; exotic vacation destinations such as Maui, Cabo San Luca, and Aruba; local trips, too, such as Sugar Mountain, NC and New York; hunting excursions for hog, Florida deer, and the elusive prized Osceola turkey; fishing with the pros like Capt. Greg Penix; The Ultimate Party: a BuckFin Low Country Boil for 30; guns, catered meals, and so much more!
A Uniquely Classical & Distinctively Christian K-12 Education
Geneva Classical Academy uniquely utilizes classical methodology and a thoroughly integrated curriculum to instill in students a lifelong love for learning. Students are equipped with critical thinking skills as they learn how to evaluate and think for themselves. Geneva affirms God as the source and orchestrator of all truth, goodness, and beauty and strives to graduate men and women who thoughtfully evaluate and passionately engage with all spheres of the world around them.
Though we still have a long journey ahead to make this space our home, we couldn't resist taking a few "before" photos to share with our Geneva family and the broader Lakeland community! Click the link below to see the entire album by Verance Photography.
The Lakelander shared in our excitement last week by announcing the purchase of our new campus! Read the full article below or from the Lakelander website. ____________________ GENEVA CLASSICAL ACADEMY FINDS A NEW HOME | Tara Campbell New life is being brought...
"Offendedness is just about the last shared moral currency in our country. And, I'm sorry, but it's really annoying. We don't discuss ideas or debate arguments; we try to figure out who is most offended."- Kevin DeYoung Yikes. How are we to engage with culture if we...

The The CiRCE Institute is the leading provider of inspiration, information, and insight to classical educators throughout the U.S. and Canada via an annual conference, an online classical academy, in-house teacher training, Lost Tools of Writing™ Workshops and materials, consulting on board development, school leadership, and starting a classical school, as well as a content-laden website and blog.

The primary mission of this association is to promote, establish, and equip schools committed to a classical approach to education in light of a Christian worldview grounded in the Old and New Testament Scriptures.

The Society for Classical Learning is a professional society committed to promoting the cultural benefits of the classical, Christian traditions by providing leadership and support, opportunities for the exchange of ideas, and standards of excellence for educators and schools.